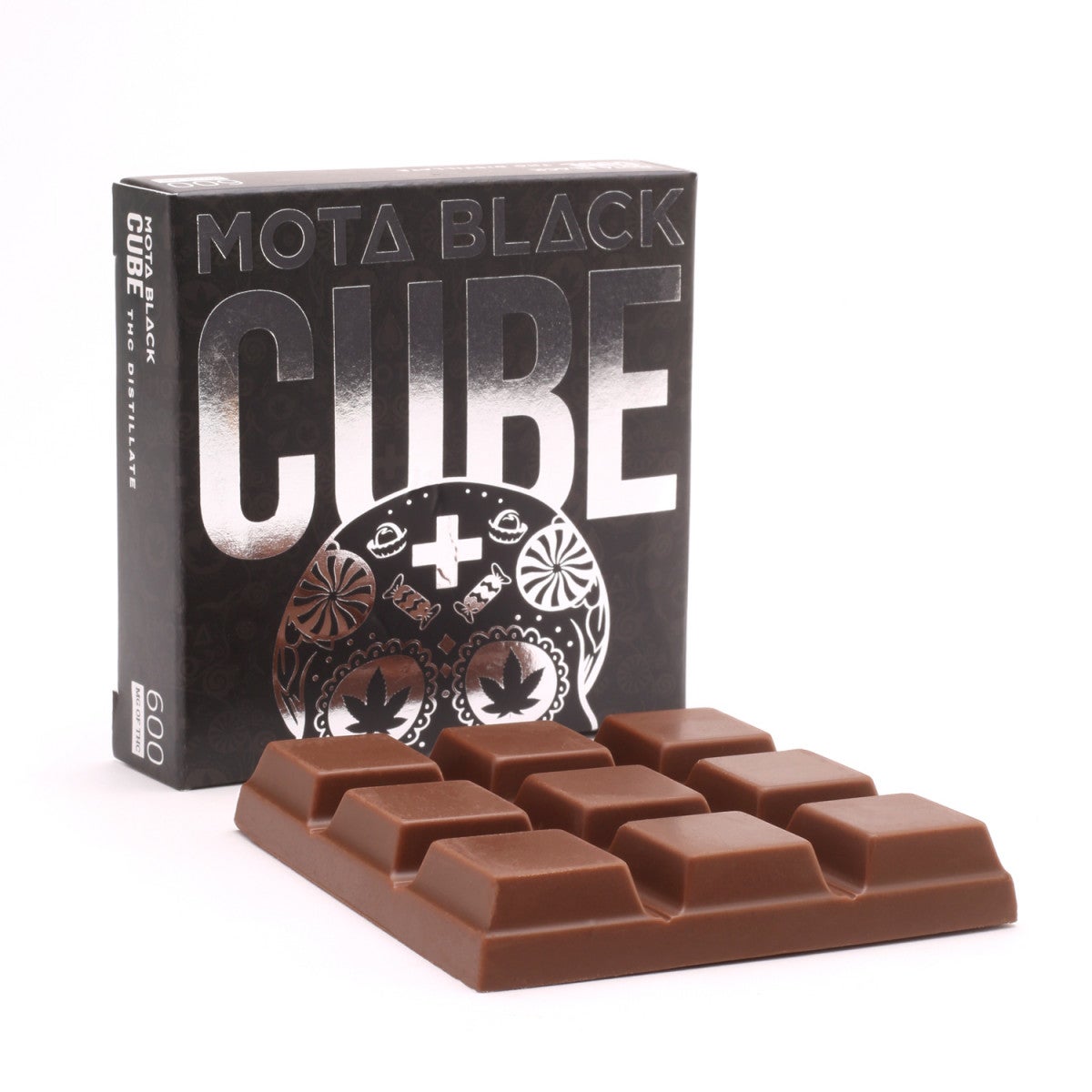 Black Cube – 600mg THC (Milk Chocolate)
17 Review(s)
Seems like this product is too popular and we are all out of stock but don't worry we are re-stocking very soon.
Notify me when this product is back in stock.
Description
600mg THC
66.6mg THC per Piece
Mota's Black Milk Chocolate Cube is made with THC distillate and can be easily divided into nine pieces for medicating discreetly and conveniently.
INGREDIENTS: Sugar, Cocoa powder, THC Distillate, Whey protein powder, Whole milk powder, Soy lecithin
This product may melt or soften if exposed to heat. If you receive a melted Mota Chocolate Black Cube please chat with an agent.
Explore our other Mota products HERE!