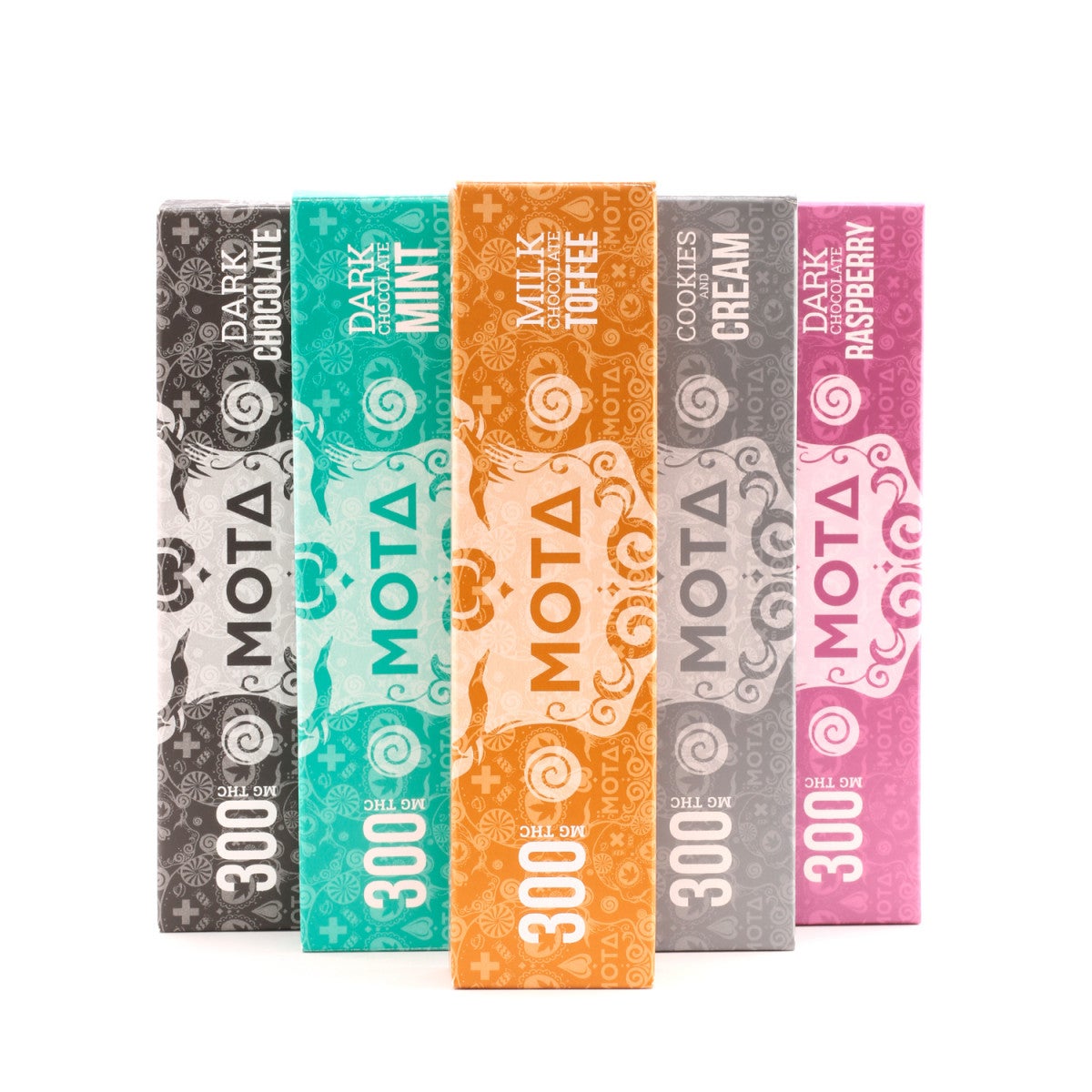 Chocolate Bar – 300mg THC
33 Review(s)
Mix & Match Edibles ~ Save 50% On Your 5th Pack*
Description
Nothing beats the mouth-watering combination of chocolate and cannabis. Divided into 6 squares, these medicated chocolate bars are convenient, tasty, and easy to dose. Ranging in both potency and flavour, these chocolate bars allow for flexible methods of medicating.
This product may melt or soften if exposed to heat. If you receive a melted Mota Chocolate Bar please chat with an agent.
Explore our other Mota products HERE!