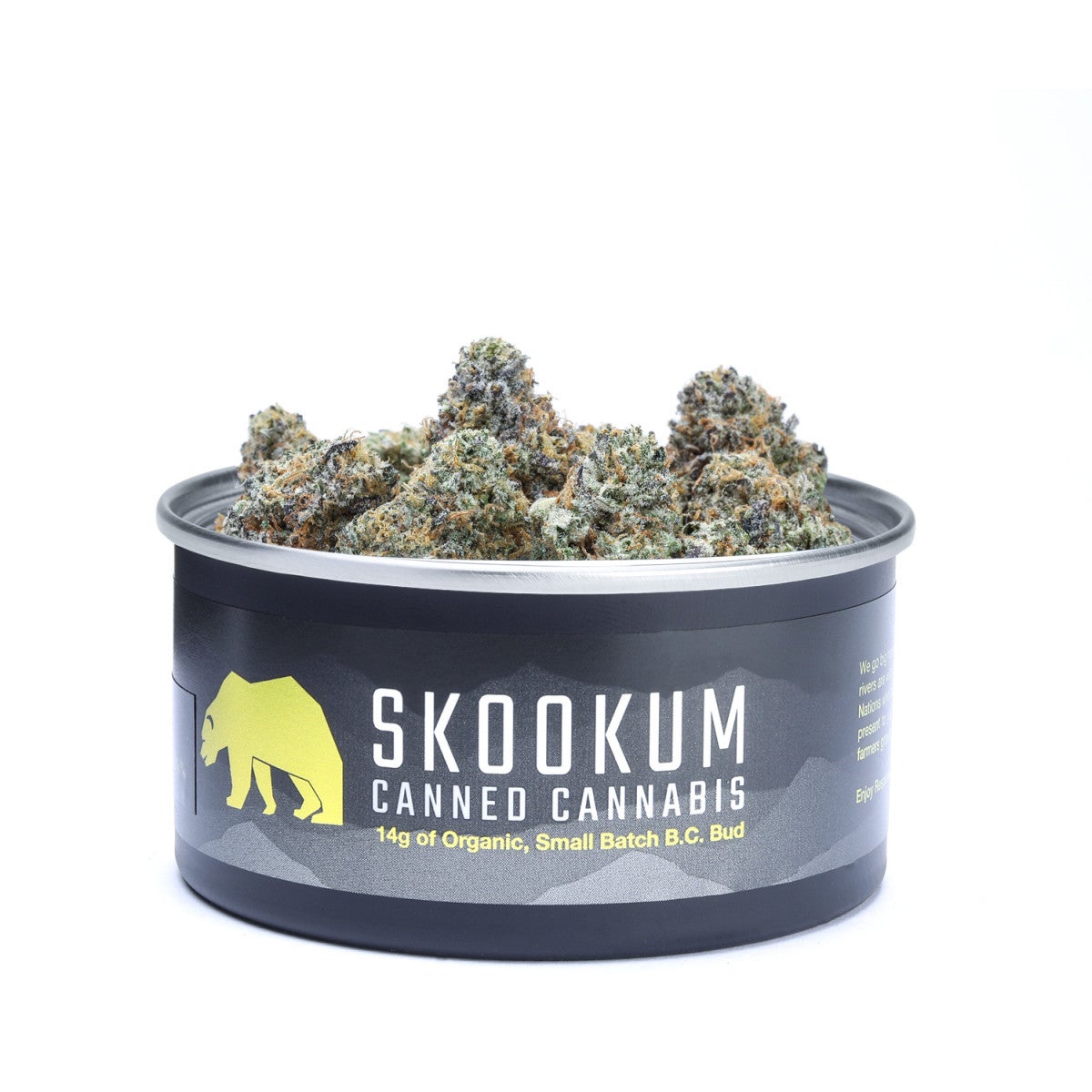 Tin – Ice Cream Cake
5 Review(s)
Seems like this product is too popular and we are all out of stock but don't worry we are re-stocking very soon.
Notify me when this product is back in stock.
Description
Ice Cream Cake crosses Wedding Cake and Gelato 33 to create a flavourful and potent behemoth we're beyond stoked to share with you. Grown expertly by The Humble Gemini in a thriving living soil with all organic amendments. These happy plants were cold-cured in large glass containers to preserve flavours and optimize performance.
Each cola is densely formed and meticulously trimmed while donning bluish purples and stark limey greens. Handling leaves your fingers sticky and oily. Opening your tin blooms a pungent aroma comprised of camphor, citrus, fuel and sweet cereal milk. Its flavour echoes the sweet creaminess of the aroma alongside a peppery spice and gas.
Ice Cream Cake is sure to keep one with a heavy tolerance in check. First surges of effects manifest behind the temples and eyes midway through the session. As the stone settles in, so do you. Tread lightly, overdoing it could leave you sandbag-limbed and languid.
Aromas: Tart, Peppery, Cream
Effects: Relaxed, Sedated, Calm
Medical Uses: Insomnia, Chronic Pain, Anxiety
Skookum Cannabis. These highly coveted strains are grown organically in living soil – a vibrant ecosystem designed to mirror the rich complexity of nature's most fertile lands. Real nutrients, quality genetics, no bullshit. The truth is in the burn.