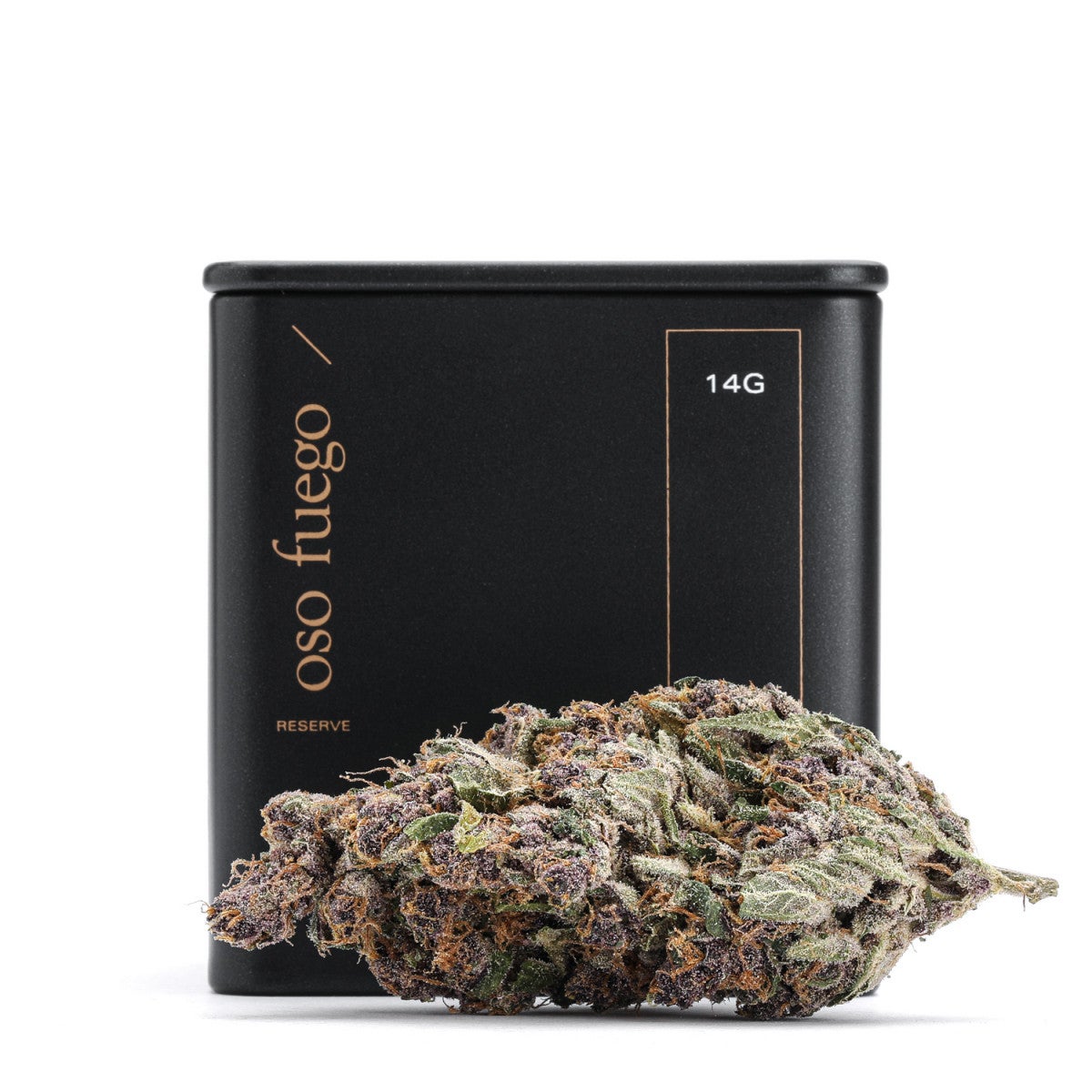 Moonrise
5 Review(s)
Weekly Sale ~ EXTRA 5% Off
Description
Moonrise is a rare sativa dominant hybrid from the tremendous Moonshine Haze and Double Purple Doja Strains. It has a great flavour profile with tastes and smells of grapefruit, citrus, and tropical fruit, with more aromas of spicy herbs and a pungent note. The large and dense buds have tremendous bag appeal with bright purple leaves, neon orange pistils, and a full coating of sparkling white trichomes. Moonrise is a full-bodied strain that provides energy and happiness at the start, easing into some physical relaxation and easing any aches and pains. Moonrise would be recommended to use for anxiety, depression, and chronic fatigue.
Aromas: Citrus, Grapefruit, Pungent, Sour
Effects: Body High, Cerebral, Euphoria, Happy
Medical Uses: Anxiety, Chronic Pain, Depression
Straight fire from British Columbia, Oso Fuego have been honing their craft for over a decade. From humble beginnings to high-level artistry, the goal has always been singular – quality, organically grown cannabis at a fair price. Stay lit, friends.
Consistent high quality and clean smoke for those who want the best of the best. We are 2nd generation cultivators, retailers and consumers. With decades of industry knowledge and experience, when we say we know quality, we mean we know. From package design to growing facilities and quality assurance, we ensure that every delivery is done to give you one of the best and most enjoyable experiences possible every time.
Oso Fuego top-shelf cannabis begins with the technical mastery of our robust genetics and meticulous quality control. This results in the guarantee of one the cleanest smokes on the market.
Our gold bear label represents our commitment to our quality, assuring you that each of our products meets our four-A smoke standard.
Situated on the west coast of Canada, Oso Fuego is proud to be a cannabis producer and manufacturer in beautiful British Columbia. The natural and lush environment is an amazing place to cultivate a great life and inspires us to bring that same joie-de-vivre to our products.